Program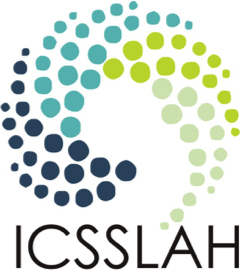 PROGRAM DAY 1

TIME

REMARKS

ROOM

Wednesday,

19 October 2016

 07.30– 08.30
Registration & Welcoming Drink

Auditorium Binus Anggrek Campus, 4th floor

08.30–09.00
Opening Ceremony :

Prof. Ir. Bahtiar Saleh Abbas, M.Sc., Ph.D., Vice Rector RTTO
Director of Learning, Ministry of Research, Technology, and Higher Education, Republic of Indonesia, Dr. Paristiyanti Nurwardani

09.00 – 11.20
Plenary 1:

Empowering diversity to strengthen the implementation and revitalization of the global partnership for sustainable development.

Speakers:

Stephen Benton (Westminster University): Addressing issues on how psychological tools can embrace diversity to reach global partnership (capacity building);
Mohd Hazmi bin Mohd Rusli:The Natuna Islands: 'Malaysian in  Geography', Indonesian in  Sovereignty
Donatus K. Marut: The Global Partnership Revitalization for sustainable development
Prof. Dr. Hj. T. Fatimah Djajasudarma, M.A.: Language Competence and Nation's Welfare Barrier

11.30 – 12.45
Corridor  4th Floor
13.00 – 15.00
Panel 1 : Law

Chair: Bambang Pratama

Abdul Rasyid :   Legal Aspects of Islamic Banking: Indonesian Experience

 

Erna Ratnaningsih:  Legal Protection of People with Disabilities under Law Number 8 Year 2016 Regarding People with Disabilities

Bambang Pratama:  Cyber-Defamation in Indonesia

Fritz Fios:  Ethics Position towards the Exploitation of Manganese in Oenbit Village, East Nusa Tenggara Province

501

Panel 2 : Psychology

Chair 1: Yosef Dedy Pradipto

Yosef  Dedy Pradipto, Lisna Octavianti, Gergely Dányi:  Are Indonesian People Really Happy or Merely in a Situational Contentment?

 

Nurfadhilah, Widyastuti, Ahmad Ridfah: Effectiveness of a Brief Mindfulness Based Intervention to Promote Post-traumatic Growth in Cancer Patients

Nanda Agastya Wardana, Pingkan Cynthia Belinda: The Relationship between Marriage Readiness and Emotional Regulation in Chinese Emerging Adults

Anggita Dian Cahyani, Johannes A.A. Rumeser:  Intuitive Eating Training for Employee: A recommendation from writer's perspective

Chair 2: Murty M.Pane

Evi Afifah Hurriyati, Antonina Pantja Juni Wulandari. Angela Dyah Ari Pramastyaningtyas:  Overview of Reading Motivation and Read the Comprehension of Grade 5 SD-1 (Potential Category), SD-2 (National Standard) and SD-3 (An International Standard)

Murty M. Pane:

Change Management Practice towards the Green Business – A Business Psychology Approach

 

Dian Anggraini Kusumajati, Yustinus Suhardi Ruman, Antonius Atosoki Gea:  Effect of Emotional Intelligence against Lecturer Competency at Bina Nusantara University Jakarta

Wahyu  Jati  Anggoro:  The Construction of Instrument to Measure Leadership Traits Based on AstaBrata Leadership Concept

Chair 1:

503 (speaker 1-4)

&

Chair 2:

505 (speaker 5-8)

Panel 3 : Language, Literature, and Arts

Chair 1 : David Bourne

Muhammad Yunus Anis; Arifuddin; Eva Farhah; Abdul Malik:  The Translation of Theme and Rheme Constructions in Arabic Nominal and Verbal Sentences

 

Rahmi Yulia Ningsih & Kristianus Oktriono:  Nominal Phrase in Indonesian

David Bourne:  Three Steps to Debate: Useful Strategies for Debate Competitions and Constructing Arguments.

Roberto Masami Prabowo:  Consumerism Capitalists Perspective in Animation Sen to Chihiro no Kamikakushi by Hayao Miyazaki

Chair 2: Ramot Peter

Liem Yi Ying, Fu Ruomei:  The Comparison of Phoneme Chinese and Indonesian and the Difficulties among Indonesian Students

Sri Waljinah:  Humanist Police Interrogation: Critical Hermeneutic Analysis in Symbolic Meaning of Law Language

Ramot Peter, Masda Surti Simatupang,: Verbal Abuse of Public Figures

Indah Wulandari , Alfred Inkiriwang, Riani Inkiriwang, Irid Agoes:  The Influence of 1990's U.S. Journalism Culture towardRepublika's Headline on Smog Disaster Issue in September 2015

Chair 1:

506 (speaker 1-4)

&

Chair 2:

508 (speaker 5-8)

Panel 4 : Education

Chair:  Meilani Hartono

Jenny Ernawati, Sasmoko, Ferry Doringin:  The Influence of Parenting of the Busy Parents on the Development of the Language, Cognitive and Social Aspects of Children in Early Childhood

 

Arcadius Benawa, Ramot Peter :  Full Day Schools as the Effective Education System for Character Building (Case Study in Marsudirini Elementary School, Bogor)

Meilani Hartono: Supervision Model Based on Professional Mathematics Teacher's Competency in Senior High School

507

ICOBIRD International Seminar

Regional Economic Cooperation in Southeast Asia: Revisiting the Path and the Way Forward for the ASEAN Economic Community.

Keynote Speech:

H.E. Jose Antonio Morato Tavares

Director General for ASEAN Cooperation, Ministry of Foreign Affairs of the Republic of Indonesia.

Speakers:

Prof. Charnvit Kasetsiri, Thammasat University, Thailand
Prof. Tirta N. Mursitama,  BINUS University
Moderator: Rangga Aditya

Oak Room

Binus Square

15.00 – 15.15

BREAK

15.15 – 17.00
Workshop 1. Child Protection

Child Sex Tourism

Andrew Perkins (Australia Federal Police)

Moderator:  ECPAT Indonesia

501

Workshop 2. Dance for Health

Andrew Greenwood

503
Workshop 3. Law of The Sea

Mohd Hazmi bin Mohd Rusli, Ph.D

507
ICOBIRD Panel 1

Theorizing Regional Economic Cooperation in Southeast Asia

Chair: Paramitaningrum

Tamas Novak – Regional Economic Integration in Southeast Asia: Weakening Boundaries between Western and Non-Western Explanations

Siti Daulah Khoiriati– Theorizing the Formation of ASEAN Economic Community

Sue Thompson – The Western Powers and the Evolution of Regional Cooperation in Southeast Asia, 1945-1975: The International Dimension To Regionalism

502

ICOBIRD Panel 2

Regionalism or Globalism? Balancing The Vision of Single Market and Integration to Global Economy

Chair: Dayu Nirma Amurwanti

Azza Bimantara – The Skepticism toward Globalization in Southeast Asia: The Case of ASEAN Economic Community

Nguyen Huong Quynh – The Preparation of ASEAN Countries toward ASEAN Economic Community 2015 In Terms Of "Skilled Labor" for Manufacturing Industry

Dimas Dwi Santoso & Fahmi Tarumanegara –  Community involvement in Southeast Asia in the ASEAN Community Regionalism

Wu Juan – On Strategic Interconnection between Indonesia and China under the Background of the 21st Century Maritime Silk Road

Ady Muzwardi– ASEAN Summit Economic Cooperation: Indonesia-Vietnam Economic Cooperation Case Analysis

Teuku Rezasyah, Neneng Konety, Affabile Rifawan, Wahyu Wardhana – Higher Education integration in ASEAN: ASEAN University Network Case

504

ICOBIRD Student Panel
506
PROGRAM DAY 2

 TIME

REMARKS

ROOM

Thursday,

20 October 2016

 07.30– 08.30
Registration & Welcoming Drink
Corridor 4th Floor

09.00 – 12.00

Panel 1. Law

Chair: Besar

Shidarta: Laws of Language and Legal Language: A Study of Legal Language in Some Indonesian Regulations

Nani Mulyati:  Person, Legal Person and Non-Person in Indonesian Criminal Law Context

Besar : Protection of  Copyright, Brand, Efforts to Maintain National Creative Industry

Nirmala: Transforming Indonesia into A Global Maritime Power

 

501

Panel 2. Psychology

Chair 1:  Esther Widhi Andangsari

Esther Widhi Andangsari: Online Duration and Amount of Social Media as Indicators of Problematic Internet Use (PIU)

Farah Dina & Raymond Godwin: Correlation between Motivation and Preferences in Using Social Media

Erni Herawati, Rina Patriana Chairani, Riana Enny Widayanti: The Role of Mass Media to Construct Cosplayer Self-Identity, Social Reality and Hyper Reality

Chair 2 : Nuah Perdamenta Tarigan 

Murty M.Pane, Hari Sriyanto:  The Mapping of BINUSIAN 2020 Cross-Cultural Competencies towards the ASEAN Economic Community Era

Yustinus Suhardi Ruman: Kinship as a Fundamental Relation among Religious Groups: Case Study in West Manggarai, Flores, East Nusa Tenggara, Indonesia

Nuah P. Tarigan: Impact of the Concept of Shared Corporate Values (CSV) Vision and Culture in Bina Nusantara University to Build Character of Citizenship for Any Student

Bambang Leo Handoko: The Impact of Auditor's Communication and Due Professional Care on Client Responses to Inquiries for Successful Audit Process

Chair 1

503 (speaker 1-4)

&

Chair 2

505 (speaker 5-8)

Panel 3. Education

 

Chair: Jimmy Sapoetra

 

Jimmy Sapoetra:  Listening, Structure, and Reading Comprehension Skills of the Test of English as a Foreign Language: A Correlational Study

 

Ubaidah : Hypermedia Development as Self-Learning Resources for High School English Debating Training

Ferry Doringin: The Model of Professional Development Program for the Internationalization of Secondary Education (Case Study in SMA Lokon, North Sulawesi)

Adie Erar Yusuf, Yustinus Suhardi Ruman: Evaluation on Character Building – Professional Development in BINUS University.

507

Panel 4. Language, Literature, and Arts

Chair 1: Joice Yulinda Luke

Joice Yulinda Luke: The Effect of Compensatory Strategies in English E Oral Production Test: A Case Study of Lab Assistants in English Teaching Purposes (ETP) Program

 

Djuria Suprato; Ienneke Indra Dewi; Christine Paulina: Analysis of English Syllabus for Accounting Students and The Needs of English in Business World (An analysis of Bina Nusantara Syllabus and Accounting firm HRD requirement)

Alex Jhon:  Alan Wake and the Process of Creative Writing in First Person Narrative

Vera Yulianti: the Differences of Loanwords in Japanese Language and Its Donor Language In Context Of Cross-Cultural Communication

Chair 2 : Lydia Anggreani

Rita Susanti , Timur Sri Astami : The Viewpoint of Discernment and Volition Request Expression in Japanese Language which is spoken by Indonesian People: Analysis of Respondents in Three Different Universities in Jakarta

Xuc Lin, Mariana,Fu Ruomei:  A Discussion on the Problem of Teaching Chinese Language for Primary and Secondary Students

Yi Ying,
Sofi Zhang, Sasmoko:

Students' Motivation in Learning Chinese Language at Private University in Jakarta

Kelly Rosalin, Lydia Anggreani, Theresia: Analysis of Verbal Communication Problems between Cultures in Teaching Chinese in Indonesia

Titi Rahardjanti: Mandarin of Preposition Phrase Based on X-Bar Theory Analyzed

Chair 1:

502 (speaker 1-4)

&

Chair 2:

504 (speaker 5-9)

ICOBIRD Panel 3

Regionalism or Nationalism? Balancing The Vision of Becoming A Competitive Region and Equitable Economic Development

Chair: Ekawati Sudjono

 

Dian Parluhutan & Udin Silalahi– The Necessity of ASEAN Competition Law in Accelerating the ASEAN Economic Integration: Rethinking

Suwannarat Meesomboopoonsuk – Banking Reform in CLV Countries: The Competitiveness of ASEAN

Adiwan F. Aritenang – ASEAN Connectivity Implementation in Indonesia: Issues and Potential

 

Roseno Aji Affandi – Scale up Small Enterprise Become MNC Through Optimizing E-Commerce and Trade Diplomacy

Sukmawani Bela Pertiwi & Nia Janira – Responding AEC at the Local Level: The Case Study of Makassar City Government

506

ICOBIRD Panel 4

The Political, Security, and Socio Cultural Aspects of the AEC

Chair: Mutiara Indriani

 

Enrico Cau – Learning from Mistakes in the EU Refugee Crisis: Towards A New Paradigm for the EU and ASEAN

Ratu Ayu Asih Kusuma Putri & Dennyza Gabiella – The Premise of ASEAN Human Rights Architecture in the Light of Regional Integration: Why It Never Applies to the Rohingya Community

Luh Nyoman Ratih Wagiswari Kabinawa –  One-China Policy Among Southeast Asia Countries: Comparative Study from Indonesia and Singapore

Paramitaningrum, Ph.D – Human Interactions between Indonesia and Taiwan: Characteristics and Implications

508

ICOBIRD Special Panel

 

Indonesia in Perspectives

 

Mita Yesyca – Microfinancing Woman: What Does It Mean For Them?

Indah Wulandari, Alfred Inkiriwang, Riani Inkiriwang, Irid Agoes – The Influence of 1990's US Journalism Culture Toward Republika's Headline On Smog Disaster Issue in September 2015

Tai Wan-Ping – Blessed? Or Cursed? Investigating Indonesia's Political Economy of Oil Resources

Geradi Yudhistira & Pamungkas A. Dewanto – The Sinking of Maritime Culture: Historical Analysis of Indonesian Maritime Culture in 20th Century

509

12.00 – 13.00
13.00 – 15.00
Plenary 2:

Dance for Health: Addressing challenges in providing access for dance activities to improve wellbeing and health for people suffering MS

Speakers:

Andrew Greenwood
Dr. Paristiyanti Nurwardani

300

ICOBIRD Workshop

How To Conduct Research in Area Studies

 

Speakers:

Dr. Charanpal Bal, Binus University
Dr. Wayne Palmer, Binus University

Recreation Room

LKC, Binus Anggrek

15.00 – 15.30
Closing ceremony

Dean of Humanities,

Dr. Johannes A.A.Rumeser, M.Psi.,Psi.

300

(Exhibition Hall)

15.30 – 16.00
ICOBIRD Concluding Session & Closing Ceremony

 

Keynote Speaker:

Dr. Ahmad Zafarullah Abdul Jalil, Assistant Director, ASEAN Integration Monitoring Directorate, ASEAN Economic Community Department,The ASEAN Secretariat

Recreation Room

LKC, Binus Anggrek
Allocation time for each presenter will be 30 minutes (20 minutes presentation and 10 minutes Q&A).IMPORTANT INFORMATION
The chair of each session will be in charge of the panel.
Send your presentation file (PPT) to icsslah2016@gmail.com by 17 October 2016.
Bring your Letter of Acceptance and Proof of Payment for registration.