ICSSLAH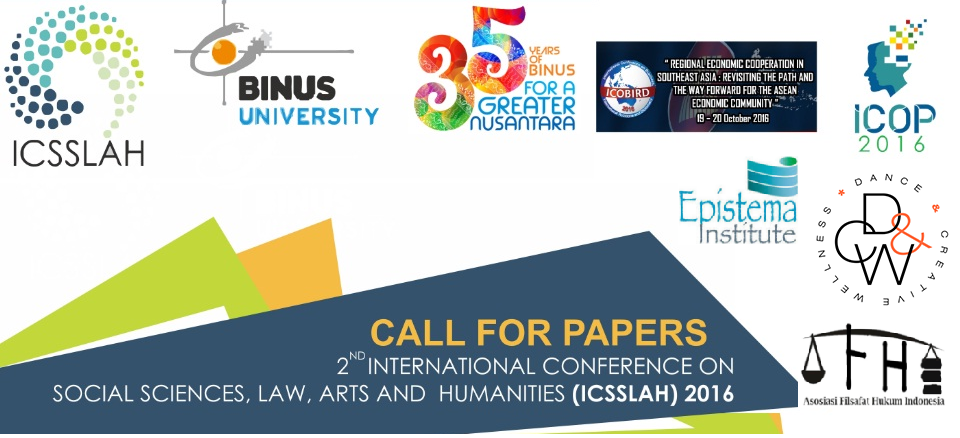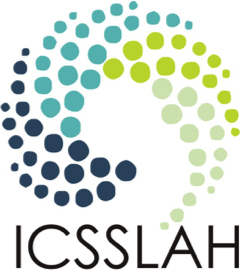 OBJECTIVE
The ICSSLAH 2018: 3rd International Conference on Social Sciences, Law, Arts and Humanities aims to bring together leading academic scientists, researchers and research scholars to exchange and share their experiences and research results about all aspects of Social Sciences, Law, Arts and Humanities. It also provides the premier interdisciplinary forum for researchers, practitioners and educators to present and discuss the most recent innovations, trends, and concerns, practical challenges encountered and the solutions adopted in the field of Humanities, Law, Arts and Social Sciences.
THEME
The Contribution of Social Sciences, Law, Arts and Humanities in Achieving Sustainable Development Goals.
CALL FOR PAPERS
The ICSSLAH 2018 : 3rd International Conference on Social Sciences, Law, Art and Humanities is the premier interdisciplinary forum for the presentation of new advances and research results in the fields. The conference will bring together leading academic scientists, researchers and scholars in the domain of interest from around the world. Topics of interest for submission include, but are not limited to:
IC2L2C
ICOP
ICOBIRD
LOF2OL
ICELA
Useful language expressions in ASEAN working contexts
Offering of Proposition, Theorem, and SOP of Psychotechnology
Transfer of Technology in AEC
Future Directions of Legal Harmonization

and Integration

The Harmonization of National and International Curriculum
Best learning and teaching models for anticipating AEC
Making use of the development of Computers and information technology in Psychology
Trade, Investment and Industry Cooperation in AEC
In Search of Best Practices in Legal Education
Systematic pedagogy
Historical Politic, Culture and Economic Changeling in ASEAN Economic Community (AEC)
Checking of the availability of the psychological instrument to be used in other cultures
People Mobility in AEC
Contribution of Socio-Legal Studies in Law Development
Sustainable assessment
Contesting Pop Culture Ideology
Discovery and Using of Social Network Analysis to understand the interactions among people and organization
Politic & stability in the era of AEC
Working with Information and Communication Technology (ICT) Law and Its Social-Ethical Aspects
Contextual Teaching and learning
Contribution   of Chines, Japanese and English language and Culture to AEC
Discovery and Using of Psychological Test to asses qualified / potential human capital
Regionalism & Institutional Role in AEC
Dealing with Problems in International Trade and Commerce (ITC) Law
ICT based learning media
Discovery and Using Priming Techniques for marketing purposes
History, Culture, and Identity Discourse in AEC
Managing Local Wisdom in A Global Era
Discovery and Using of standardized training course to improve human capital
Special Panel on Taiwan and AEC
Discovery and Using of body language analysis to get better understanding of "stranger"
Discovery and Using of Hypnoses / Meditation / Psychotherapy to help managing stress
SPEAKERS
All honorable speakers are kindly encouraged to contribute to and help shape the conference through submissions of papers. Also, high quality research contributions describing original and unpublished results of conceptual, constructive, empirical, experimental, or theoretical work in all areas of Social Sciences, Arts, Law and Humanities are cordially invited for presentation at the conference.
International Speakers : 20 people
National Speakers : 80 people
PARTICIPANTS
There will be at least 200 academicians, practitioners, NGO activists, industry workers and professionals who will attend the conference.
ORAL PRESENTATIONS
The oral presentations will be divided into two, namely: plenary session and panel session.
INTERNATIONAL PUBLICATION
Top 100 papers will be published in international indexed journal 'PROCEDIA – Social and Behavioral Sciences'. In addition, some of them will be published in an accredited national journal, including Special Issue, Journal of ASEAN Studies (JAS). Some of the best papers will be promoted to Scopus Indexed international journal.